ADVANCED CLAY TRAP RADIO RELEASE, VOICE ACTIVATED RELEASE AND TARGET COUNTING SYSTEMS
Introducing the new wiClay™ SMART SPORTING™ system with target counting by Card.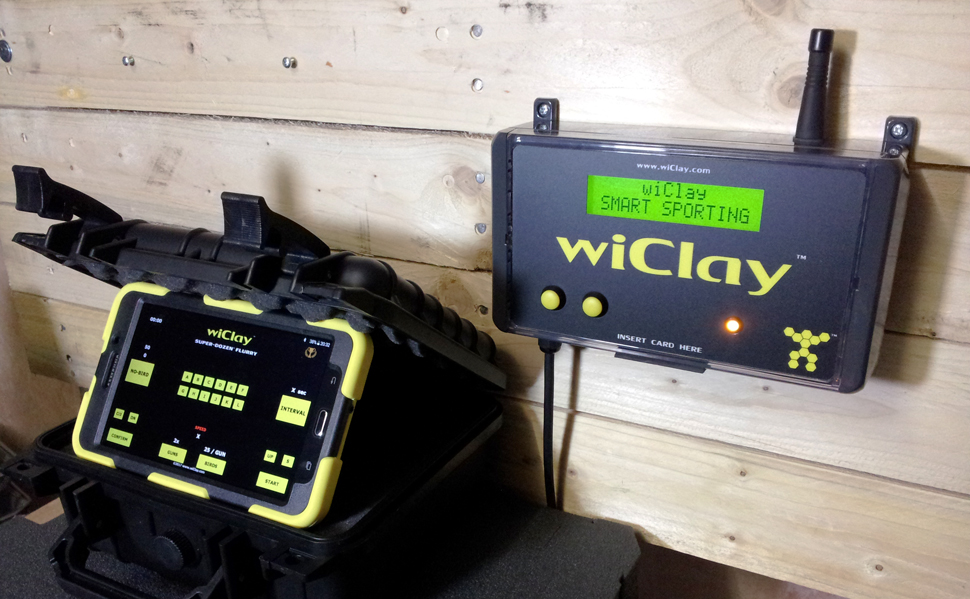 Noise filtering so good it's ideal for Sporting Clays as well. Attach to Shooting stand cage.
Detects Call and Gunshot at stand for on-Report. Compatible with our Trap Radio Receivers.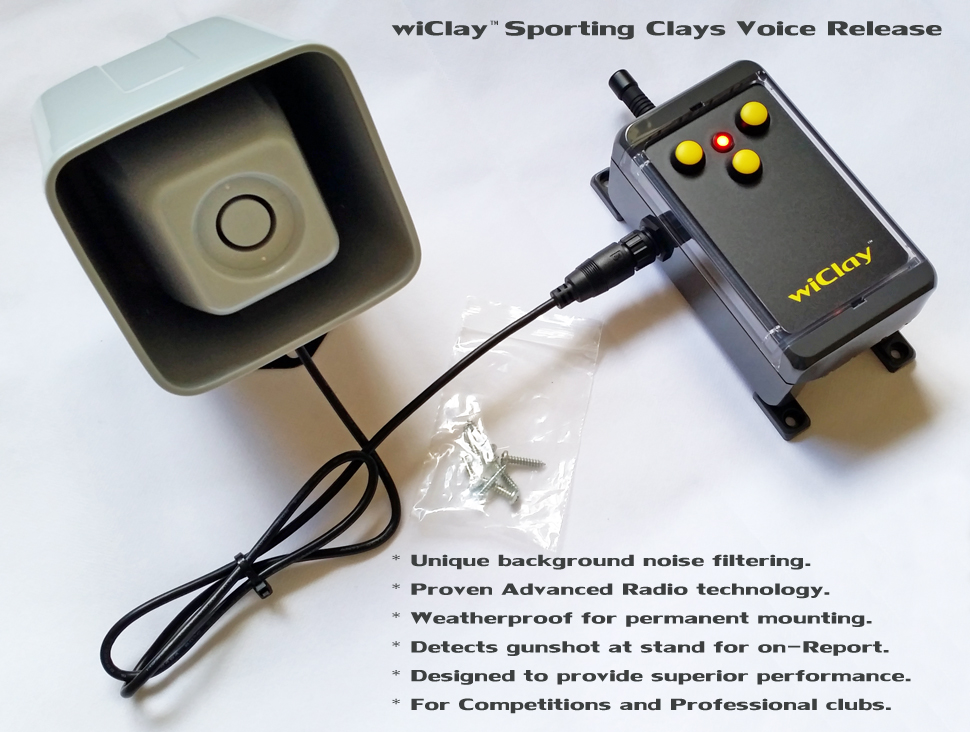 Sporting Clays trap control radio with target counting, features easy upgrade to 3 or 4 traps.
Waterproof and tough to protect its electronics and provide long reliable service.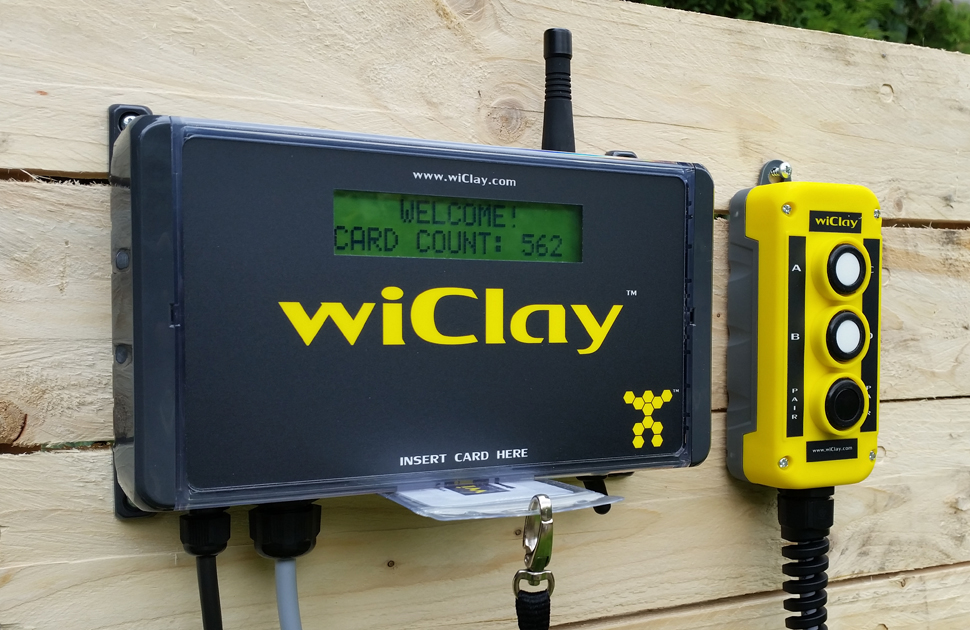 Below are the options for the Three button handset, Sporting 2x2 or Super Sporting.
Yes, the Super Sporting version is now available, with excellent Solo shooting features.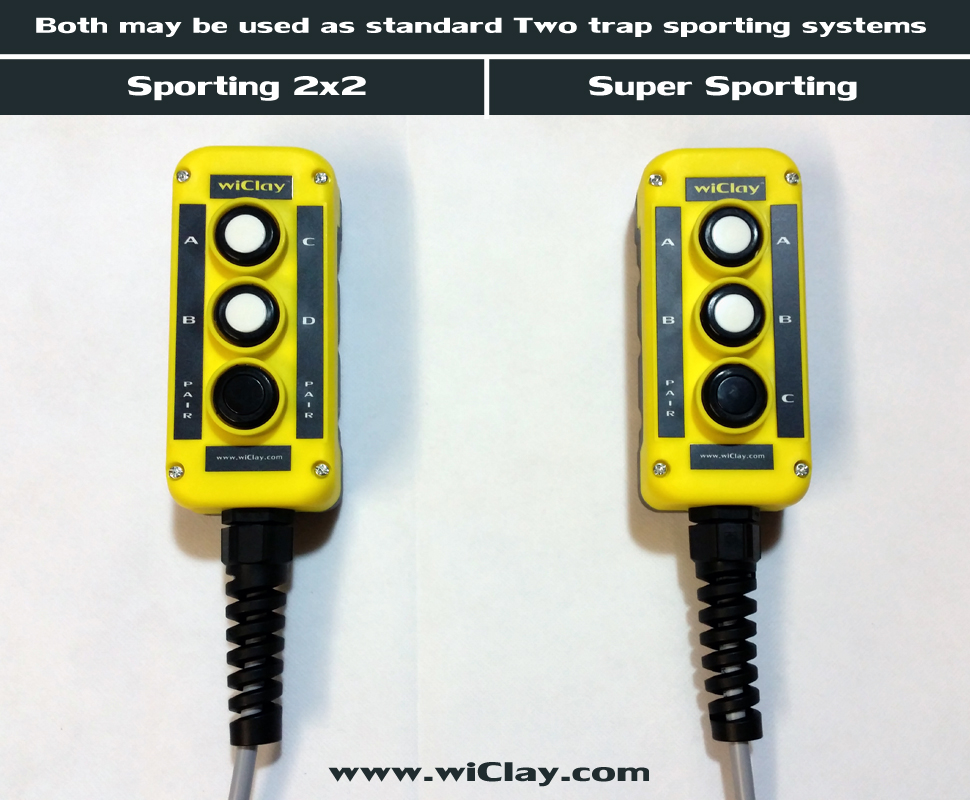 Smart, Robust, Easy.. Clay trap radio release system. Over 200m reliable wireless distance.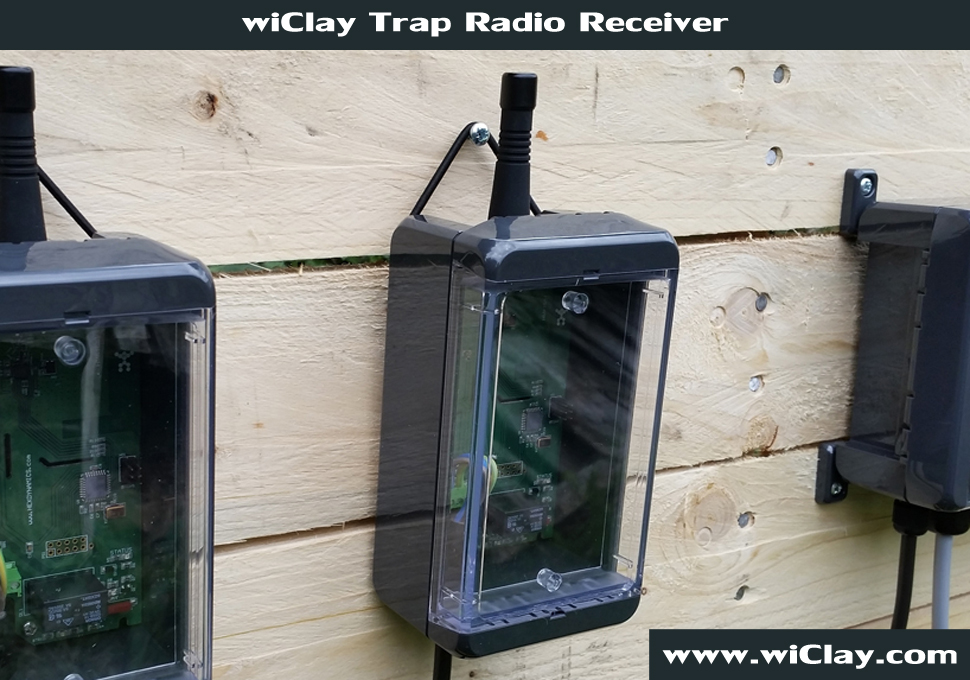 wiClay NFC Card Administrator unit for the Club house, manage target credits easily.
Click here to view and print the Card Admin A6 leaflet.
Heavy Duty Skeet release button on 50m cable now available, just add your own connector.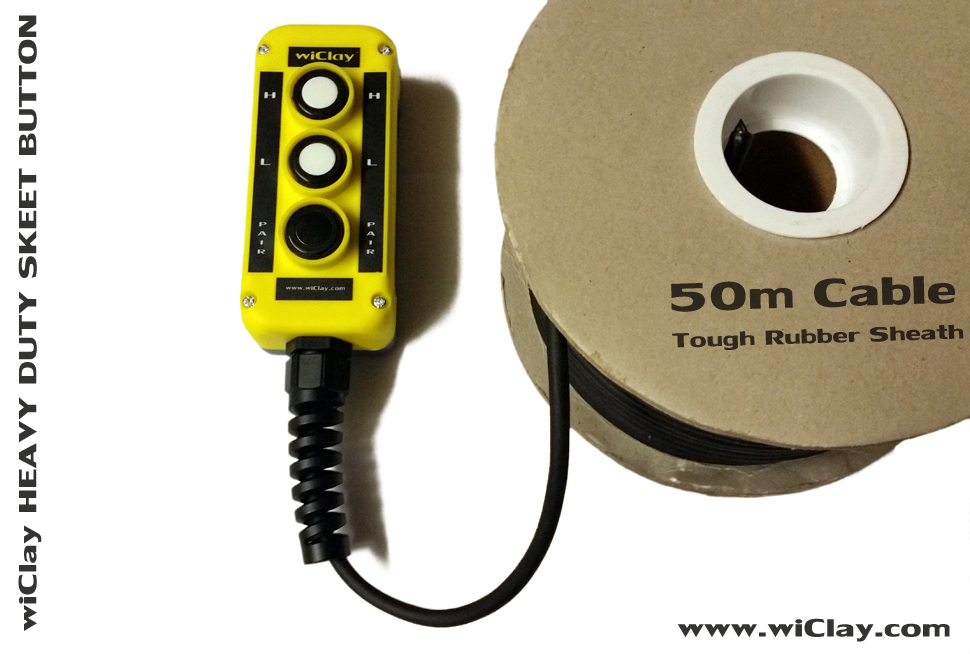 To place orders or send enquiries, please email: sales@wiClay.com
SOME OF OUR VARIOUS PRODUCTS, TECHNOLOGIES AND OPTIONS AVAILABLE TO CATER FOR ALL REQUIREMENTS..
* Sport-trap Six automatic sequence Radio system with target counting, quick setup with 6x wiClay trap Receivers.
* New for ESK and OSK, Heavy duty wireless Skeet controller system with Voice release and portable tripod.
* Our Sporting clays Voice release system features Advanced background noise filtering and on-Report detection.
* We've now also added the new Voice release compatible Skeet counter system which includes DTL/ABT counting.
* Our card based Target Counting systems are well known for their high performance 'Record and Instant release'!
* Used by top level registered Trap and Skeet competition shooting grounds in the UK.
* The Most flexible and compatible with other industry standard equipment!
* Records target usage on NFC wireless / contactless smart cards for Shooters.
* All units and cards programmed with your unique ground ID.
* Smart, robust and waterproof IP67 enclosures (see waterproof test on YouTube).
* Audible countdown options for Solo shooting.
* Stand unit keeps record of stand usage with built-in Audit feature.
* Trap wired Stand units for DTL or ABT currently on sale from £399 per unit.
* Trap wired bulk order 10+ qty currently from £380 per unit after bulk discount.
* Conventional clay target counter features included as standard for wiClay systems.
* Suitable for use with all brands of commercial Clay pigeon trap machines.
* All cables and standard trap connectors available.
* Sporting clays counter versions with Heavy Duty button handset on 3m cable.
* From basic button operation, or your existing Five stand microphone system.
* Trap-wired versions get power direct from trap.
* Future-proof, order or upgrade anytime to smartphone target release (applies to certain versions only).
* Connect as many wiClay radio receivers as you want with smartphone interface.
* No internet connection required for optional smartphone operation.
* Wireless Compak and Flush sporting versions.
* Over 200m Reliable radio to radio communication distance (line of sight).
* Designed and manufactured in Britain.
* Direct support from UK developer.
* Full 12 month RTB warranty.
* Send your sales enquiries to: sales@wiClay.com
* Buy with confidence, secure credit and debit card payments processed by PayPal.
Click the following #Links to view and print our PDF leaflets:
#Club house Card Administration A6 leaflet
wiClay standard Sport-trap release sequences
Free to print for general ground use, click below.
wiClay Sport-trap Five compact shooting sequence table (5x Traps)
wiClay Sport-trap Six compact shooting sequence table (6x Traps)
Watch wiClay product development and trial videos on our YouTube channel

For sales enquiries, please send an email to: sales@wiClay.com
Offers and product specifications subject to change without prior notice.
Please refer to the website www.wiClay.com for updates when placing an order.
For Shooting Schools and Clubs that don't require the Target Counting feature, please visit www.traptrigger.com
wiClay™, trap trigger™ and TELAPPATH™ are divisions of HEX DYNAMICS™